For over 30 years, Reggie D'Souza has developed and honed his drumming ability.This has enabled him to perform with any band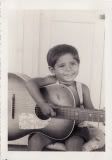 , teach the art of drumming to students, of any age, in any environment.Born in Singapore to an accomplished musician, Reggie D'Souza was highly influenced at the young age of three. His father was an established and respected jazz musician, hence Reggie's first intro to the musical arena.
At the age of five, Reggie showed a strong interest for the drums - melodically disposing of tin pots and pans! His father, recognizing the talent Reggie possessed, encouraged him and at the age of eight, he was introduced to his father's family band called "The Chocolate Dandies". By the age of ten, Reggie was regularly featured as a spot artist with some of Singapore's top bands, which gave him the ability to adapt to any musical enviroment.

In 1971, Reggie, his parents and 13 siblings migrated to Australia, where Reggie's passion for the drums continued to thrive while he attended school. From the mid to late 70's, Reggie joined several cabaret bands.
During the early 80's, Reggie toured nation-wide with the group Funky Machine. The Australian tour was a three month stint. Upon returning Reggie joined the band "Montreux", the resident band for the popular nightclub, Perceptions, at which they performed 3 nights a week. The band also composed original songs. This led to a live jazz-fusion performance on the Australian Broadcasting Corporation (ABC) network.
Reggie, being a freelance musician, also formed his own band, "Hot Gossip" who performed 3 nights a week at the Burswood International Casino.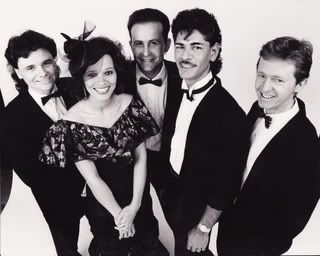 During the 90's, Reggie toured Asia with local band Faces for 3 months. Whilst on tour with Faces, Reggie was approached by an American band, Fire & Desire to join them for their remaining tour of Asia. Upon return to Australia, Reggie then departed for the Hong-Kong changeover to perform with Fire & Desire for 3 months. Reggie went on to Jakarta to perform with an international band called Color Blind, playing at the 5-star international Mulia Hotel.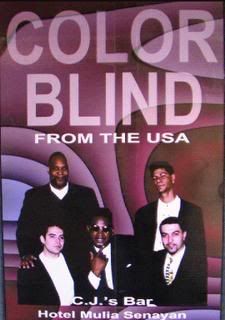 Reggie is currently teaching drums and percussion ensemble classes to approx. 200 students at private and public high schools as well as juvenile detention centres. He is also performing with several bands, playing in Perth's nightspots. Reggie's next goal is to produce his own DVD which will enable him to perform drum clinics nationally and internationally.




Reggie has adopted the following ideology:

"To reduce mental interference's,that inhabit the full expression of human potential. Music is that which takes place on the human mind, played against such oppenents as nervousness, self-doubt and fear of failure, using the same principles of natural learning."

In other words to eliminate negative thoughts from interfering with ones natural abilty to perform while learning music and or playing to a live audience. To eliminate all areas thus allowing the flow of their creativity to come through.